just hand-cut goodness.
every piece of our dried fruit and candy is carefully processed by hand, with aloha, on the garden isle of kauai. you will taste it in every bite.
Dried Fruit
For over sixteen years, we have been making the best dried fruit around. We dehydrate perfectly ripened, Hawaiian-grown fruit at just the right temperatures to maintain the fruits' natural vibrance. Because the fruit we use is so naturally delicious, and dried to perfection, there is no need for us to sweeten it or add preservatives ever. That's why our motto is "no weird stuff added". If you're lucky enough to have tried it, you know we aren't exaggerating when we call it the best.
Coconut Candy
A few years back, we also began producing some pretty addicting coconut candy, in flavors like espresso, chocolate, and the original caramelized coconut goodness. We didn't invent the stuff, but we put our own Uncle Mikey's twist on it, by dehydrating it after caramelization.
about us
We are a small family business, established in 2003. We are Kauai's original dried fruit company. Don't be fooled by the imitators, look to our bright yellow label to find the best dried fruit that money can buy. Although we've been at this for over a decade and half, we are still 100% family owned and operated.
Uncle Mikey is definitely the hardworking backbone of this company, with support from his wife, Ela and daughters Malia, Michelle, and Stephanie.
our mission
from the beginning, our mission has been to work together as a family, and turn locally sourced hawaiian fruit into the best dried fruit possible & to share it throughout the world.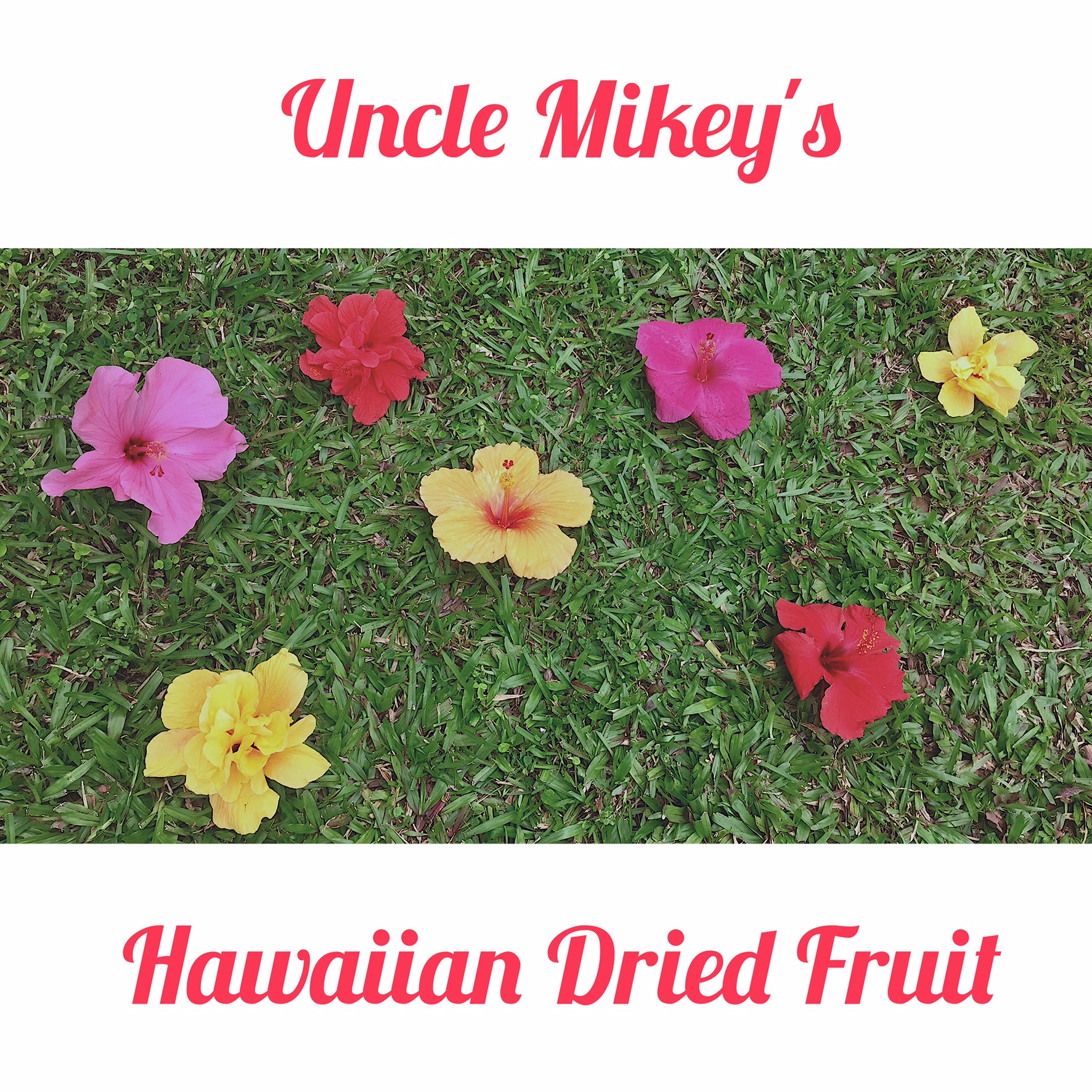 Uncle mikey's monthly?
We will soon be offering a monthly subscription program - stay tuned!